Meet Our Team
The perfect team—hand-picked professionals who truly care about you, and want to ensure you have the best experience possible.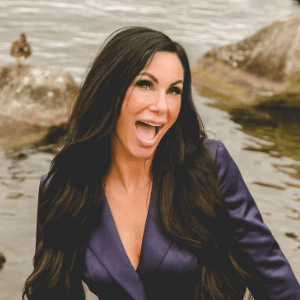 Angela Roughton
PATIENT CARE COORDINATOR
Angela has been with Dr. McIntosh's private practice since it's launch, and has been in the aesthetic industry for over a decade. A Northwest native, Angela graduated from Western Washington University with a Bachelor's Degree in Education and Literacy. As our Patient Care Coordinator, she takes pride in developing meaningful relationships with each and every one of our valued patients, forging a bond through education and support.
Her favorite part about working with Dr. McIntosh is the patients. She strives to take special care of everyone who walks through our door and takes pride in working together to help patients achieve their aesthetic goals. Additionally, Angela loves working with an incredible and cohesive like-minded team!
"Ultimately, I hope we all can help our patients feel valued. Regardless of their situation, experience, and circumstances, every one of our patients is a high-priority to me and truly valued. I love nothing more than when a patient thanks me for being forthright, honest, considerate, and kind when helping them decide on the best treatment plan for their needs."
— Angela
Angela's favorite treatment is Botox Cosmetic. She says, "It's consistent, quick, easy, and makes everyone feel beautiful!" Dermal Filler treatment with Juvederm is a close second, because, "Plump, hydrated features add a youthful glow to anyone's face."
Outside of work, Angela is a mother of five (nearly) grown children, and adoring wife. In her free time, she enjoys water sports and staying active with her family.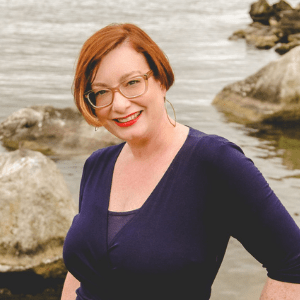 Susie Cooper-King
MASTER AESTHETICIAN
A Seattle native with over 10 years experience in the skincare industry, Susie has held a lifelong passion for aesthetics, and has always been drawn to do skincare. Having overcome her own skincare problems, Susie brings empathy and understanding to the care of her patients. She is a Washington State Board Licensed Master Aesthetician as of 2006, and received her training from the Greenwood Academy where she graduated top of her class.
She continues to constantly broaden her knowledge and experience by attending advanced aesthetics classes, conventions, and manufacturer trainings. Susie has earned certifications from Cynosure, Ultherapy, Syneron and Solta Lasers, Laser Hair Removal, Skin Rejuvenation, SkinMedica, ZO SkinHealth, Neocutis, and Eminence Organics Skin Care, as well as PCA and VI Peels.
"I love sharing my knowledge and expertise to help people overcome their skin care challenges. My passion is assisting my clients in choosing the best regimen for their lifestyle and needs, and developing personal skin care plans that help them make informed choices to achieve the results they want—beauty, confidence, and overall well-being."
— Susie
Susie prides herself in having extensive knowledge of various skincare lines, and offers the following services: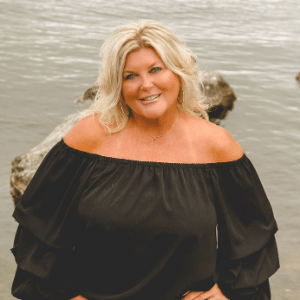 Staci Mann
A super-mom of three grown children, Staci has dabbled in several business ventures with great success. While she prides herself in being a stay home mother for 18 years, she also knows how to run a blossoming business. Once admired as the Tupperware Diamond Queen and co-owner of Kirkland based glam boutique, Staci takes pride and ownership in all her endeavors. A lifelong Kirkland native who has been working in the aesthetic industry for years, Staci is true to her roots. Now a grandmother of three and counting. Her favorite way to spend time is vacationing with friends and family. Staci is an essential part of our team!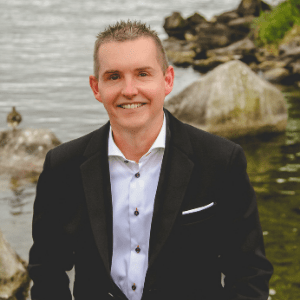 Arthur Gee-McIntosh
OFFICE ADMINISTRATOR
"I am very pleased to be working diligently behind the scenes, making sure you have the best experience with Dr. McIntosh, and his seasoned professionals in the front of our office. If your visit was not a pleasant experience, or as seamless as possible, please let me know."
Shayla Agosto
Master Aesthetician
Shayla has been a part of Dr. McIntosh's team for four years. Shayla completed the advanced esthetics program at The Washington Laser Institute where she became a double board certified Master Esthetician. She received extensive hands on training using the latest laser technology and non-invasive cosmetic procedures. Prior to WLI, Shayla attended the Euro Institute of Skin Care where she cultivated the diverse skillset needed to thrive in a relaxing, calm spa environment.
With over 10 years of experience in the hospitality industry, Shayla possesses the solid interpersonal skills to exceed client expectations. For every client entrusted to her care, her goal is to not only provide an exceptional level of service that goes beyond skin care but to help educate clients so they can feel confident and beautiful.
Jordan Sellers
Front Desk Coordinator
With almost eight years in the beauty industry, Jordan is dedicated to offering the BEST in all things beauty. He goes above and beyond for every guest that walks through the door. Licenced esthetician and cosmetologist, Jordan is a wealth of knowledge - and strives to understand your needs.
Lisa Attard
Aesthetician
Lisa enjoys helping patients achieve a youthful, flawless, and brighter-looking aesthetic by assessing their lifestyle and empowering them through education to improve their skin health with proper treatments and appropriate fitting products. Lisa attended the Aveda Institute, with a clinical focus in skincare and is soon to achieve her master esthetics certification and along with her national accreditation. Lash lift and brow artistry are also a passion of hers to help achieve a fresh face.
Ashley Finnegan
Front Desk Coordinator
Ashley is the newest member of the team and has been in the beauty industry for over 15 years, the last 6 specifically in aesthetics. She is a Washington native and at the start of her career, earned her certification in cosmetology. However, she soon became interested in aesthetics and the rest is history. She is extremely talented and passionate about caring for customers. She is a natural in empathy, connecting, creating an amazing experience and simply making customers feel great.
One thing that she finds very fulfilling is seeing how the work we do changes lives. She firmly believes it's about refining the beauty that is already there and supporting someone in building their confidence, so that they shine bright.
Outside of work, Ashley is a busy mom of 2 happy, beautiful boys, who are her world. She is also a daughter, sister, auntie and a friend, who loves to travel and spend time with family and friends creating incredible memories.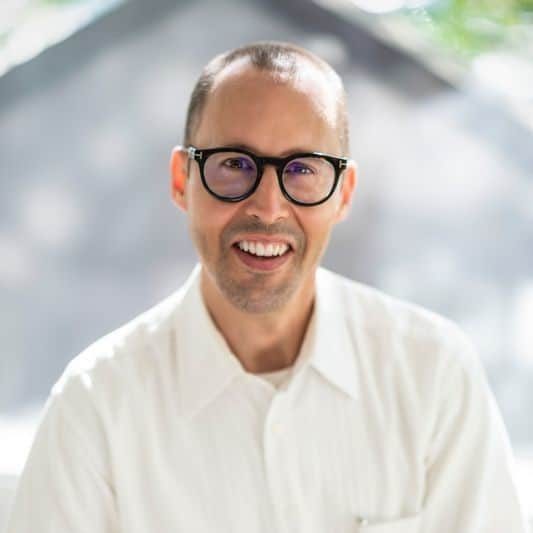 Dr. Bryan C. McIntosh is a Board Certified Plastic Surgeon with over 10 years of experience. Patients from all over Bellevue, Seattle, Redmond, Kirkland, as far east as Yakima, north to Bellingham, and down to Tacoma have been treated by Dr. McIntosh. In his Bellevue office you'll also meet the perfect team of hand-picked aesthetic professionals who truly care about you, and want to ensure you have the best experience possible.
THE #1 REGRET OF MOST PLASTIC SURGERY PATIENTS IS THAT THEY DIDN'T TAKE ACTION SOONER, BUT WE UNDERSTAND IT CAN BE A BIG LIFE DECISION. CONTACT US TODAY TO SCHEDULE YOUR CONSULTATION.
As always Dr. McIntosh is great! Love my results and his friendly/welcoming disposition as well as his front desk staff—Angela in particular make the visit even better. Dr. McIntosh has helped me feel better in my own skin and become my authentic self. I no longer hate what I see in the mirror. -Jaime
After visiting several different places for injectables over the years, I can say Dr. McIntosh is BY FAR the absolute best. His skill in giving a natural look is amazing. Add in his extremely amazing bedside manner and he is my favorite hands down. His office staff are the warmest, kindest, most caring people I've ever come in contact with. I have also had the most amazing experiences with Susie, the Esthetician Extraordinaire. She has completely changed my skin! -Alicia
Book now! You won't regret it. I am in the health care field and have dealt with all sorts of practitioners. Never have I encountered such care, such precision, and such incredible bedside manner. Dr. McIntosh treats me like I am the most important thing in his day, and this is his true personality whether he is speaking to the mailman or a large surgery case. He is brilliant beyond words and has a team of staff that follow suit. Thank you so so so much for being AMAZING!!! - Bellevue Dental Health
I could have never picked a better doctor, I will recommend him over and over again. He is understanding and knows exactly what he's doing. He truly cares for patients and I'm always impressed and satisfied after talking with him. I wish I could give more then 5 stars but if you're looking for an amazing doctor then Dr. Maclntosh is the doctor you want!! - Jazmin